On the Plate Search page, you can use the Parking Violations filter to filter by Zone Violations such as 'Overstay' and return only results that have been flagged as a violation according to the Zone Category rules assigned on the Zone Management page.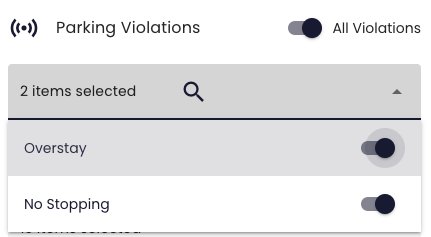 For more information, see the Zone Management help articles.
On the Plate Search page, click on the Hit Details button next to an individual read to view Parking Violation information on reads flagged as a violation.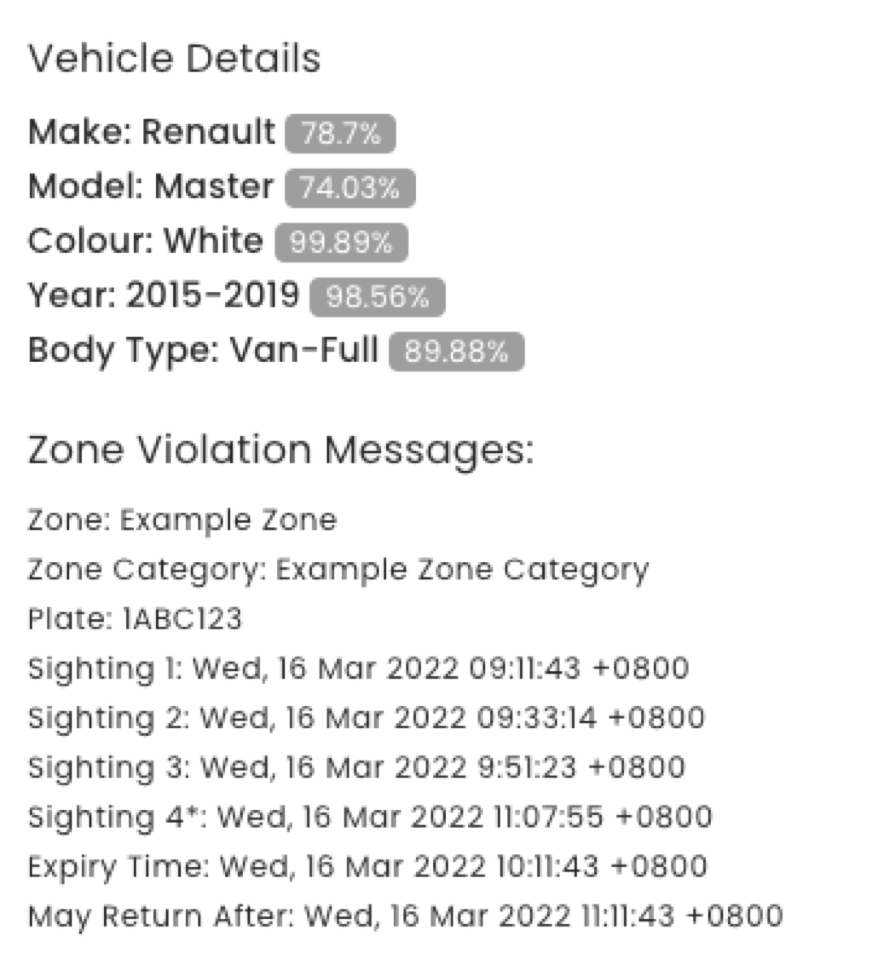 The information shows each time the vehicle was sighted, and the sighting which triggered the violation alert is indicated by an asterisk (i.e. Sighting 4*).